Making the Cut 2019
13 March 2019
Second year Fashion Design and Technology students visited the prestigious Savile Row for a third year running.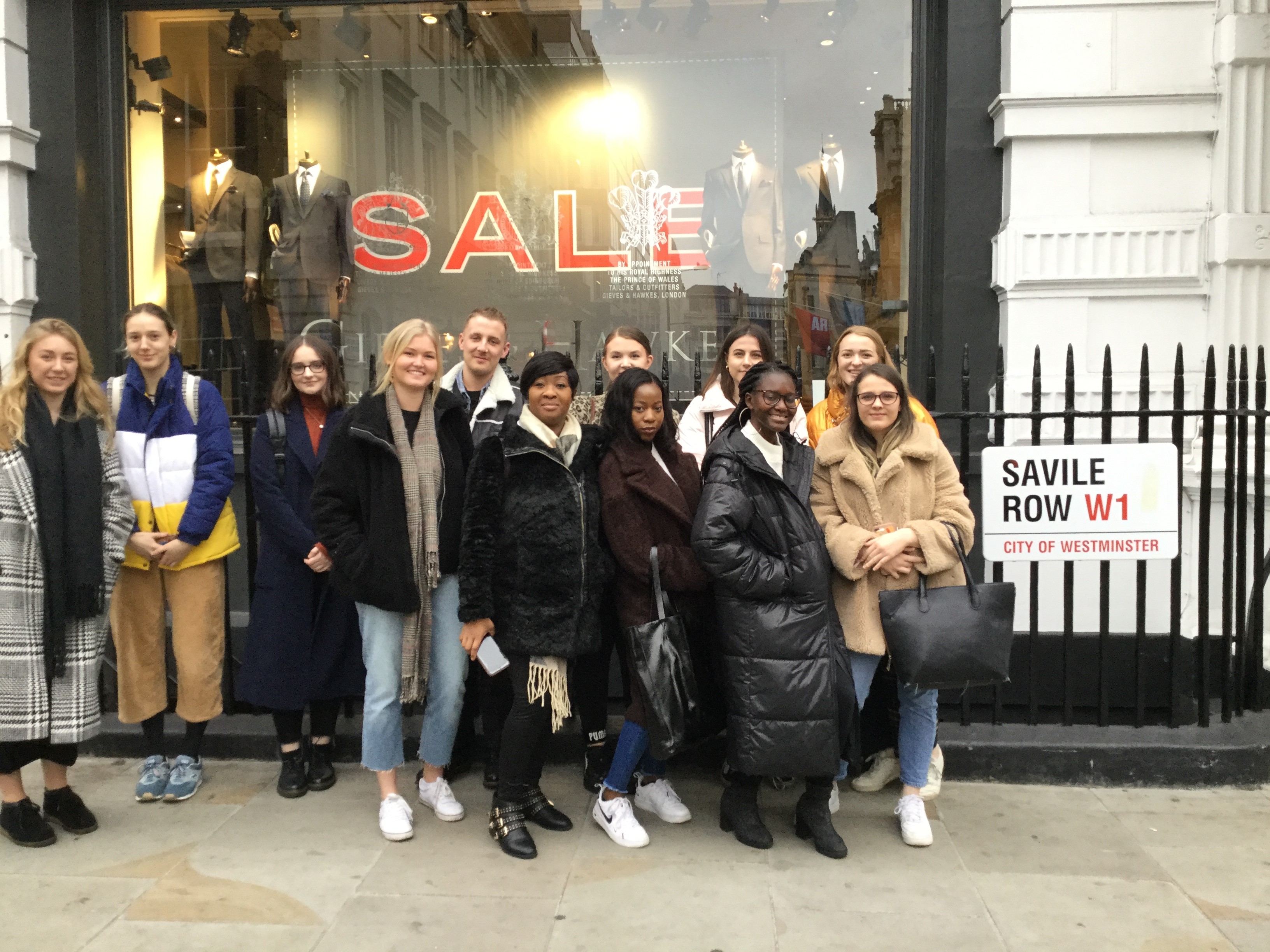 This established visit forms part of the Fashion Design and Technology's annual trip itinerary designed to enrich the day-to-day learning and teaching practices that our students engage in. The trip also coincided with the second year students' live brief, which has three options for them to research – one of the options being tailoring.
To enrich the student learning experience Ian Fielding Calcutt, Founder of London based tailor Fielding and Nicholson, visited the University as a guest lecturer to discuss his journey within the fashion industry and his business model. It was here that he set our students the brief of creating a forward-thinking suit, considering technological developments surrounding fabric, cut and construction methods, and pushing the boundaries of a traditional suit whilst firmly keeping the Fielding and Nicholson customer in mind.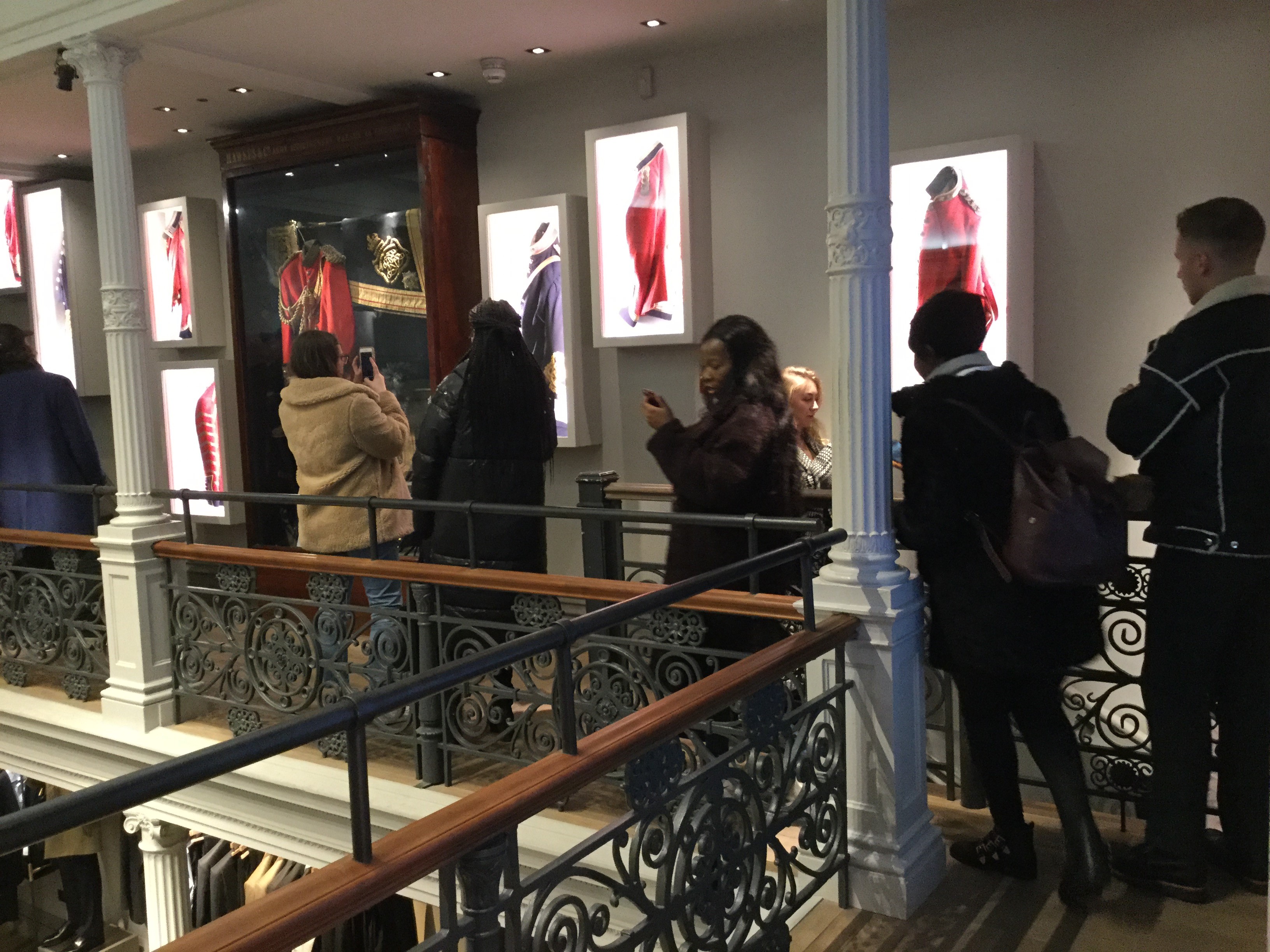 This year's visit to Savile Row aimed to enrich and provide context to the live brief. The first visit was to Gieves and Hawkes, who hold three Royal Warrants and have resided on Savile Row for over three hundred years. They offer ready-to-wear collections, made to measure and full-bespoke services. Our students were given a tour of the premises, including the Queen's Guard uniform room where the first Royal Warrant was on show, dating back to the 1700s. The current Queen's Guard uniforms are stored there, and for royal ceremonies, the guards go to Gieves and Hawkes to be fitted out in their uniforms ready for the parade. The tour extended to the basement workrooms to see the cutters and tailors at work. Here the students enjoyed a talk by Senior Cutter, Nina Pennington, about her role as a pattern cutter at such a prestigious tailor.
The students then visited Scabal, a bespoke and ready-to-wear tailors and also provide merchant tailor and supply cloth to fashion houses worldwide, who were established in 1973. They have a mill in Huddersfield where they weave their cloth using only the finest fibres and yarns, one of which is Vicuña that can cost £10,000 per meter and have collaborated with Salvador Dali to create beautiful cloth. Scabal's Director, Andrew Goldberg gave a great talk where he demonstrated that they only use natural fibres and detailed which animal or plant fibres that they come from. However, woven into some of Scabal's cloth are gold and diamonds for those customers who want a real sense of luxury.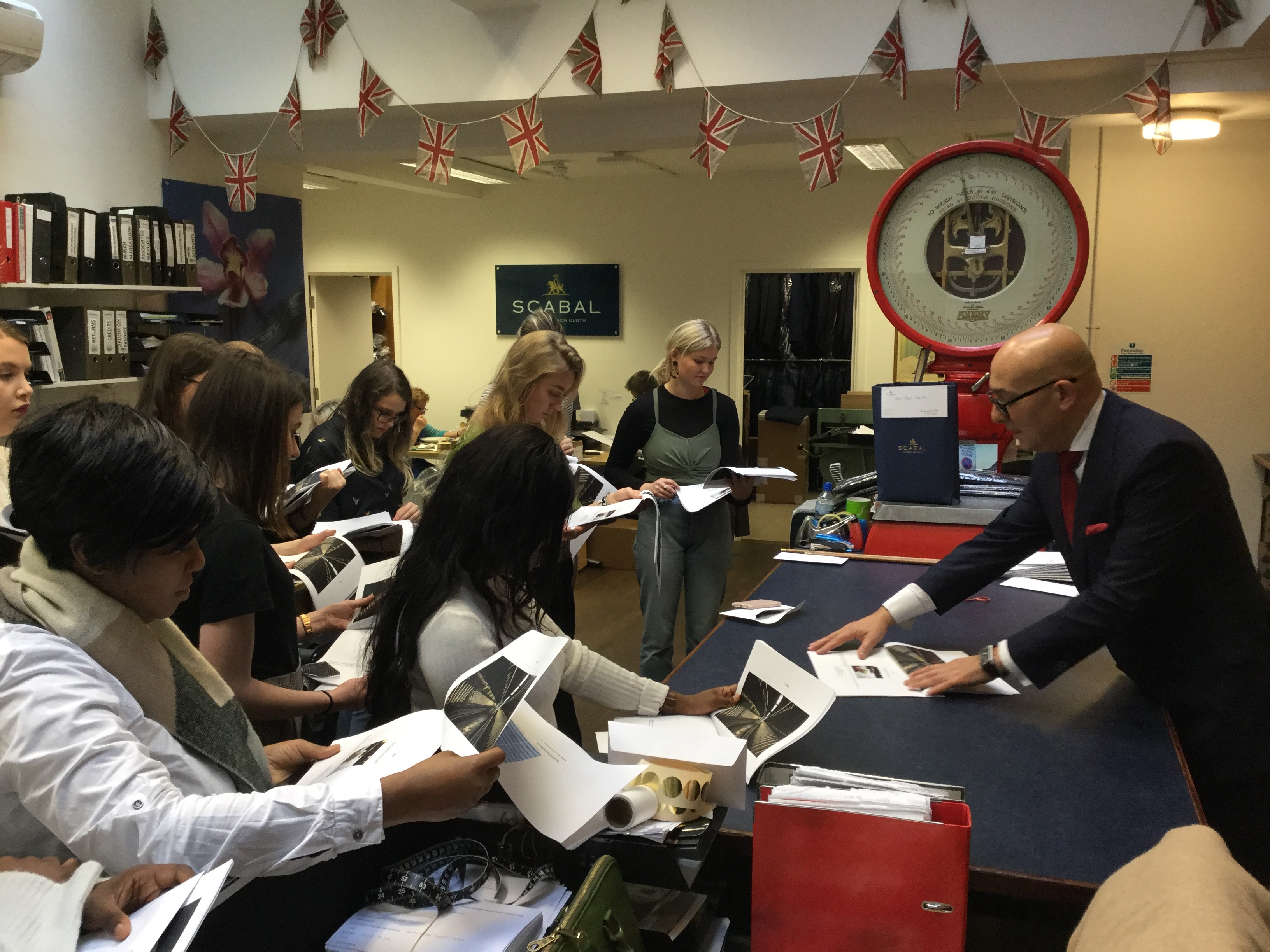 At the end of each visit, our students were given the opportunity to engage in a question and answers session to help further their learning. They were then allowed to spend the afternoon visiting exhibitions, galleries and stores, to gain further garment awareness and to source fabric and trim before returning to Manchester.