Fashion courses climb prestigious global school rankings
01 November 2017
Manchester School of Art and Manchester Fashion Institute listed among worldwide elite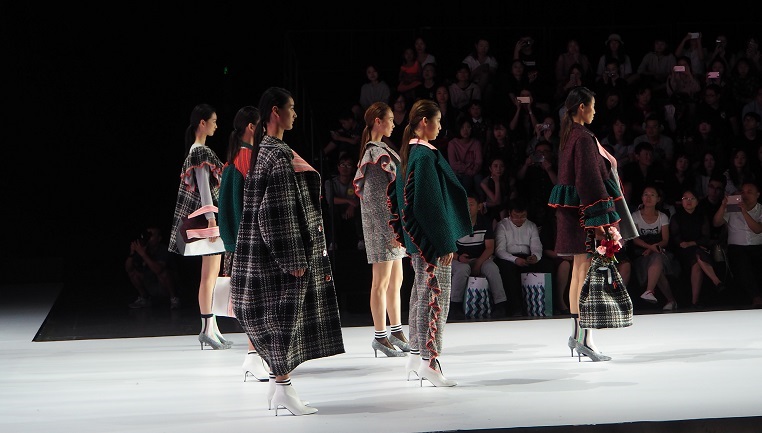 The University's fashion courses have continued their stellar year with a strong showing in the Business of Fashion's Global Fashion School Rankings.
Manchester Fashion Institute enter the esteemed list of the top 50 global fashion schools for the first time, polling at number 39. Manchester School of Art climb one place from last year to 15th.
The latest accolades follow Manchester Metropolitan's fashion and textiles courses being ranked fourth in the UK in the 2018 Guardian University Guide earlier this year.
International reach
Colin Renfrew, Director of Manchester Fashion Institute, said: "We are delighted that our students and staff have delivered such a strong set of results.
"This year's successes in rankings, competitions and staff conference presentations help position Manchester Fashion Institute on the international agenda as a key provider.
"It's a great feeling to earn the recognition for all the great work and activities going on at Manchester Fashion Insitute."
Successful careers
Dr Susan Atkin, Programme Lead for BA (Hons) Fashion at Manchester School of Art, said: "We are extremely pleased with the results of this year's Business of Fashion Global School Rankings.
"The rankings have recognised what we offer here at Manchester School of Art as academically rigorous with sound professional skills also taught in order for students to go on and obtain fantastic jobs in all areas of the fashion industry.
"We have a great community of graduates that act as the perfect ambassadors for us and who also support one another as they embark upon and develop successful careers across the globe."
Individual awards have also piled up for Manchester Metropolitan fashion students throughout the year.
BA (Hons) Fashion students Stefan Efobi and Jacob Weir won the David Band Textiles Award at Graduate Fashion Week and a British Fashion Council scholarship respectively, while BA (Hons) Fashion Design and Technology student Niamh Clarke took Bronze at the International Youth Design Competition in Beijing and Zoe Alexandria Leech from the same course received a Special Mention Award from Angela Missoni during the 2017 FAD x Missoni competition – only for the famous designer to buy her collection as a gift for her daughter.