Marks and Spencer Fit and Style
25 October 2017
Eleven students from Manchester Fashion Institute receive part-time paid roles.
Marks and Spencer have opened a new studio space in their Manchester City Centre branch for their Fit and Style department.
As part of this new space, they set out to recruit personal stylists to provide personal style advice to their customers.
Eleven Manchester Fashion Institute students impressed the M&S HR team and were offered part-time paid roles to sit alongside their studies this year. Sophie McQuillon, Emily Edwards, Phoebe Bradley, Melanie O'Hagan, Lauren Clark and Amy Long from International Fashion Promotion, Georgina Baird, Micia Gill, Molly Quinn from Fashion Business and Management, Vandell Stratton from Fashion Buying and Merchandising and Maja Homjak from MA International Fashion Business: Buying & Merchandising were the lucky students selected by Marks and Spencer for the roles.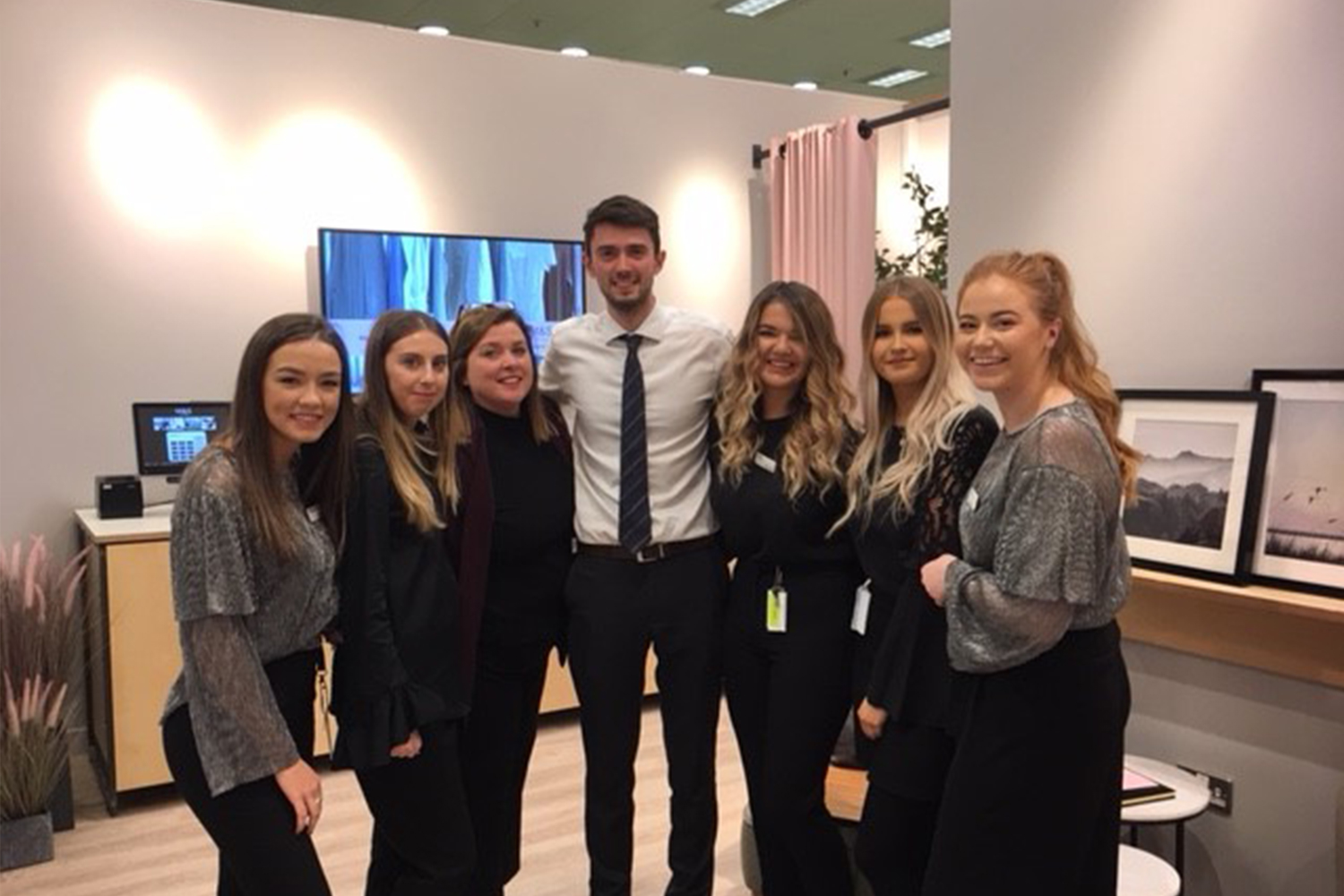 The Fit and Style Stylist role is a 'bespoke one-off styling appointment' where they will help customers to embrace and explore personal style and fashion. The job role will be based in-store in a brand new purpose built styling studio to be featured on the ground floor of the Ladieswear Department. Only two stores in the UK will feature this unique opportunity.
Final year International Fashion Promotion student, Melanie O'Hagan, said: "I'm absolutely thrilled to have been offered the role as personal stylist at Marks and Spencer. The opportunity so far has been intense but very insightful. We have had training sessions with Visual Merchandising, Styling and Customer Experience Managers from M&S head office.The role ties into my final year studies, and I have no doubt it will benefit me to the utmost extent in my career. I can't wait to see what the next few months have in store."
Caroline Herz, Head of Placement and Employability for Manchester Fashion Institute said: "Our students have done us proud, this leads to an exciting start to their future careers and is fantastic for their CVs."