Hermèsmatic at Design Manchester Festival
11 October 2017
Students attend exclusive, invite-only Hermes event as part of Design Manchester Festival.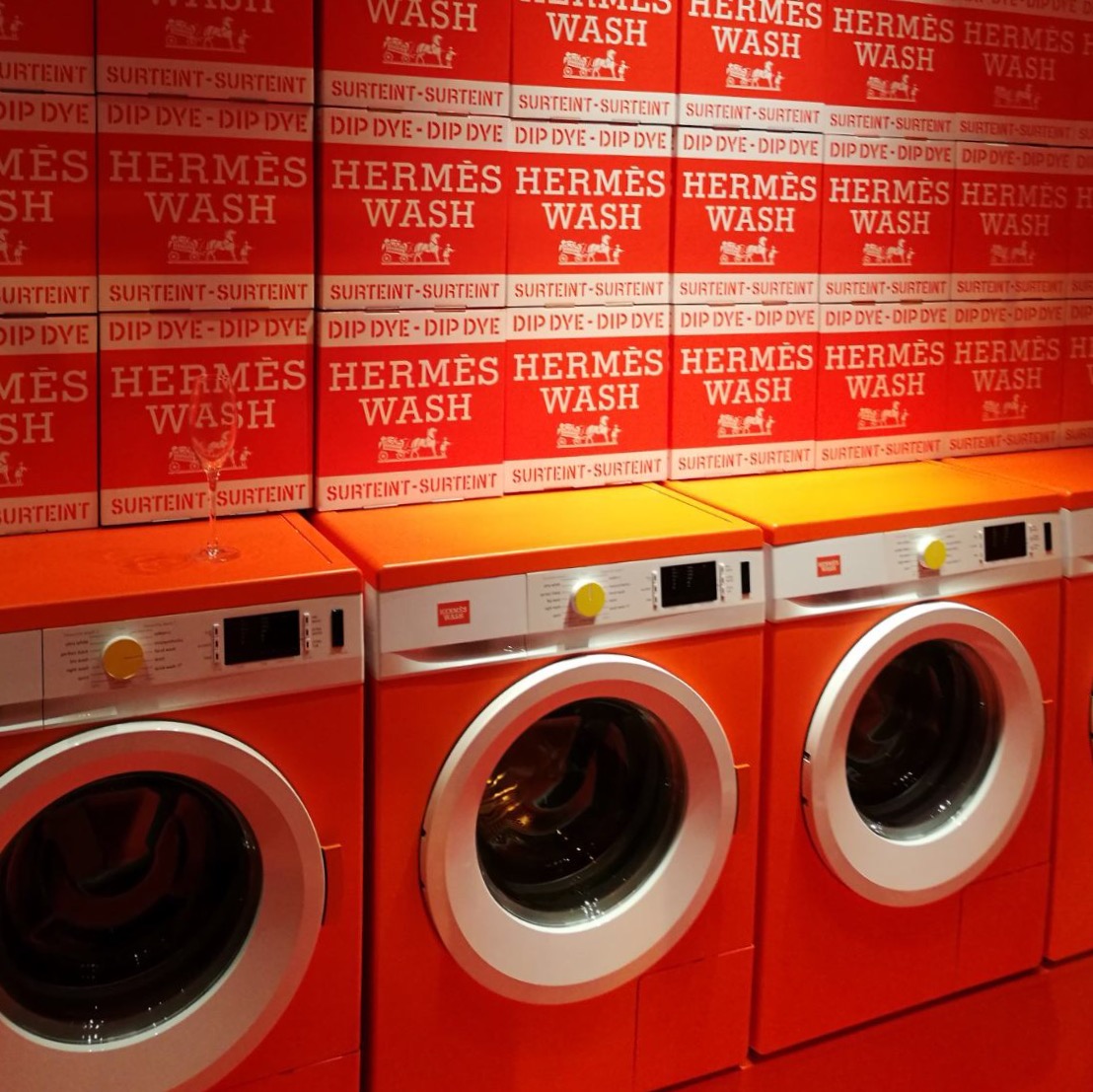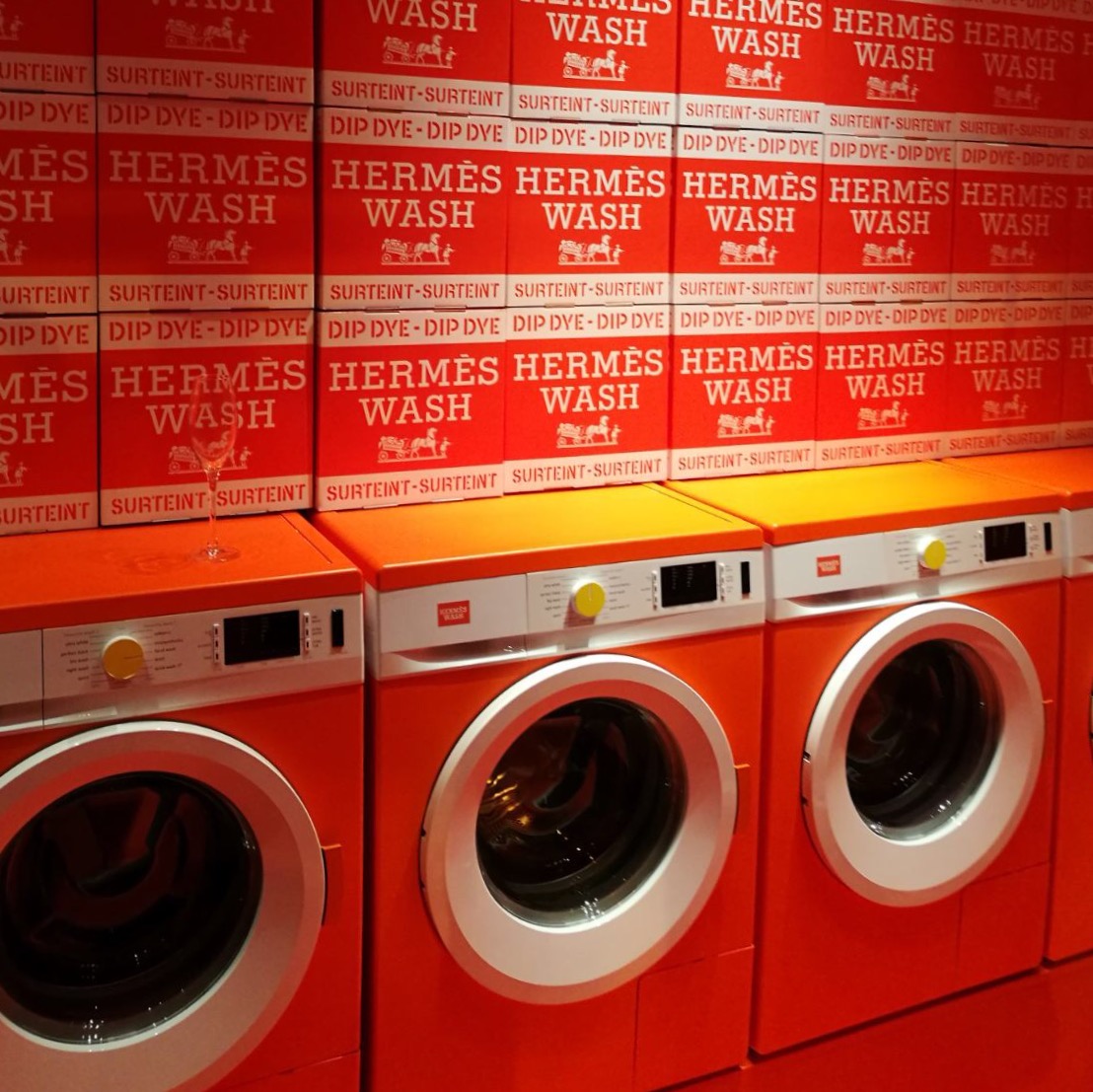 A group of International Fashion Promotion and Fashion Design Technology graduates and students were invited to an exclusive event at the new pop-up set up by the heritage luxury brand Hermès.
The pop-ups offer a complimentary and custom re-dye for anyone who is the proud owner of a Hermès scarf (new or vintage).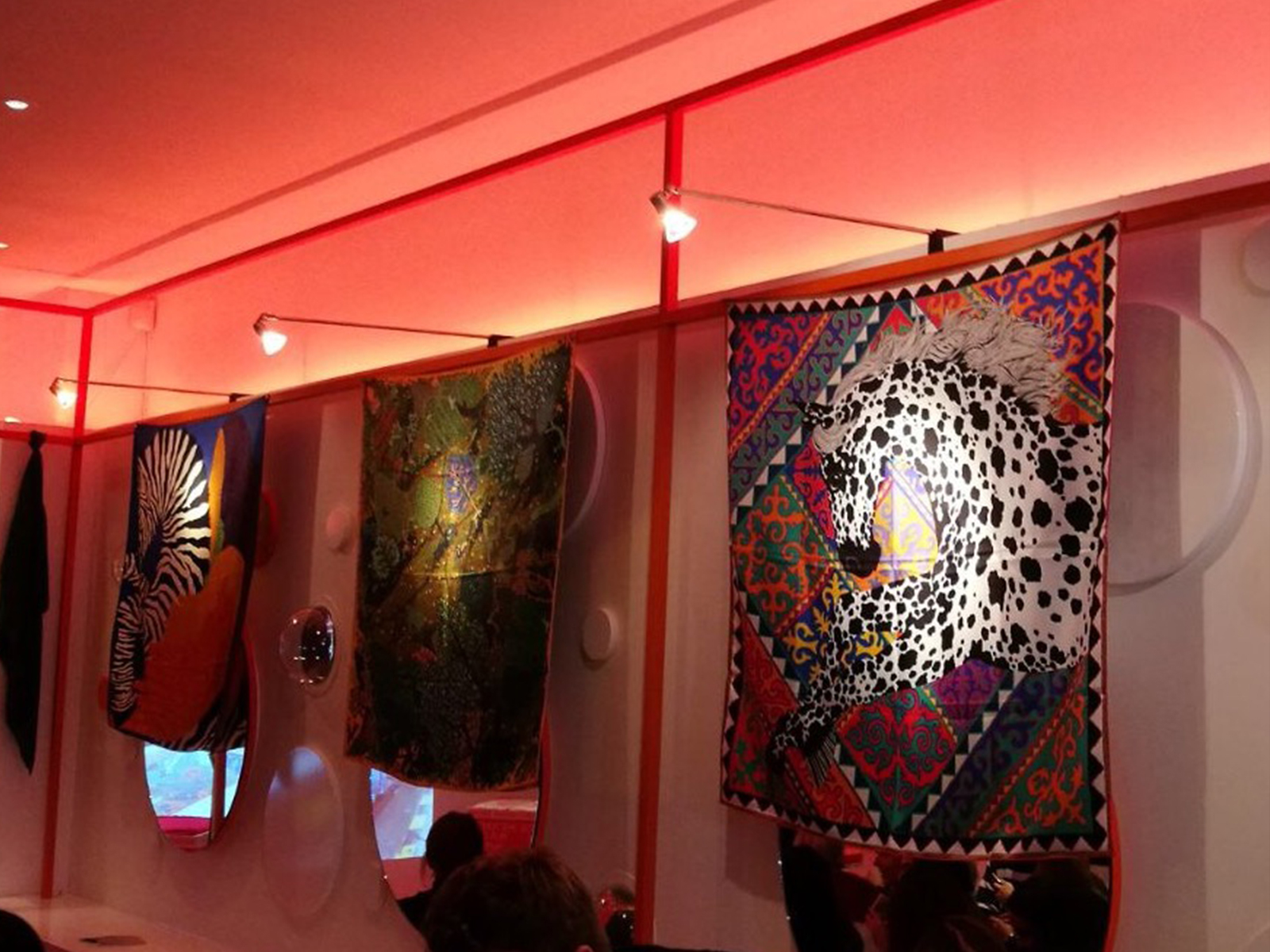 Hermèsmatic has launched officially in the UK, heading to Manchester first, and forms part of the Design Manchester Festival, happening across the city 11-22 October 2017.
As part of the event, Manchester Fashion Institute students attended a drinks reception in at the interactive pop-up, set up to look like a colourful laundrette. They had to opportunity to listen to a talk by both the Director of Communication, Fiona Rushton, and Designer/Illustrator, Alice Shirley, from Hermès.