Creative Conscience award winners
29 July 2019
Esmie Rowe and Alexandra Dickson won the Silver Award and Highly Commended Award respectively.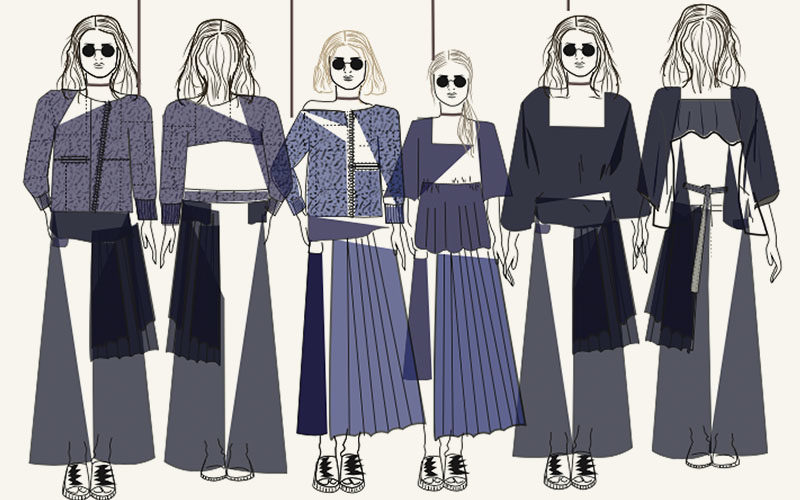 Two BA (Hons) Fashion Design and Technology final years received awards for their contributions to the Creative Consumption brief at this year's Creative Conscience competition. The brief challenged the students to create a solution to redirect our world's current trajectory towards self-destruction. It asked them to look at what we consume, and also how and why, and to investigate how our consumption has impacts, environmentally, socially and psychologically. The overall aim was to educate, inspire, excite and encourage new behaviours towards consumption.
To answer this brief both of our students produced interesting and innovative contributions. Esmie Rowe, winner of the Silver Award, grew her own fabric using a 100% sustainable method of brewing kombucha tea, harvesting the growth on top and then leaving it to dry to become leather-like. From this fabric, she created a leather jacket that was naturally dyed indigo. She also explored growing the leather into pattern pieces in order to create a zero waste garment.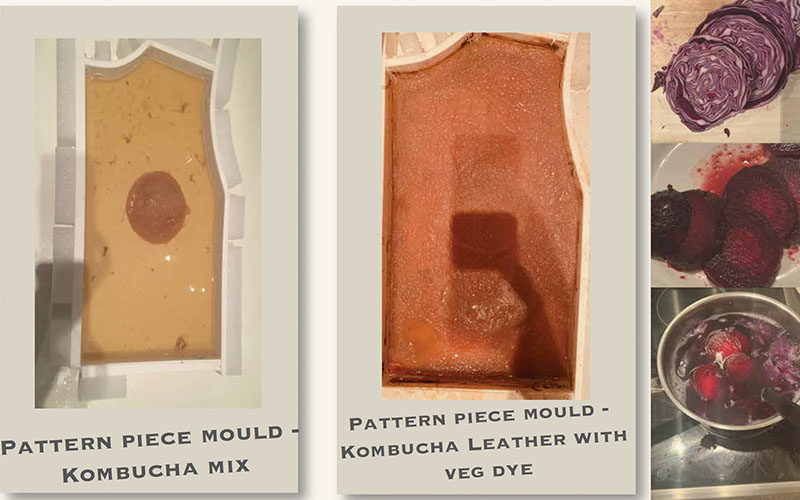 She said of the competition "winning the Silver Award was an honour and I'm excited for my concept to keep growing into something even more viable. My hope is that one day we will all grow our own biodegradable clothes."
The idea for Alexandra Dickson's project was to design a capsule collection made entirely from garments that would otherwise have gone to landfill. The collection was designed with pattern pieces and instructions, to ensure it could be easily developed from discarded clothing to avoid them going to landfill. To ensure that the garments in the collection do not lose their aesthetic value with time, it was important that the garments in Alexandra's collection did not conform to fast fashion trends. Instead, the collection followed the principals of slow fashion and the idea that fashion should be environmentally friendly, ethical and longer lasting.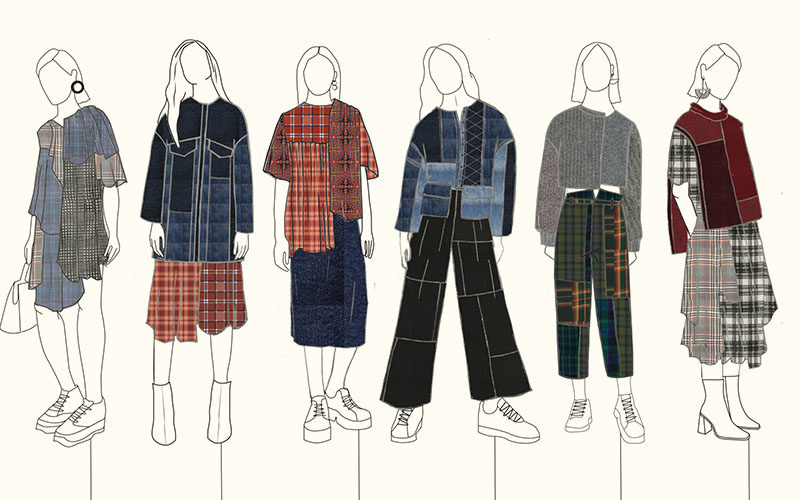 Alexandra, who received a Highly Commended award, said, "I was interested in Creative Conscience because it is important to show how fashion can make a difference and do some good. My project was simply a conceptual one; it explored how we can use the most thrown away garments to create new, wearable clothes. This project reignited my love for up-cycling, which I later featured heavily in my final collection."